This content block does not have a preview.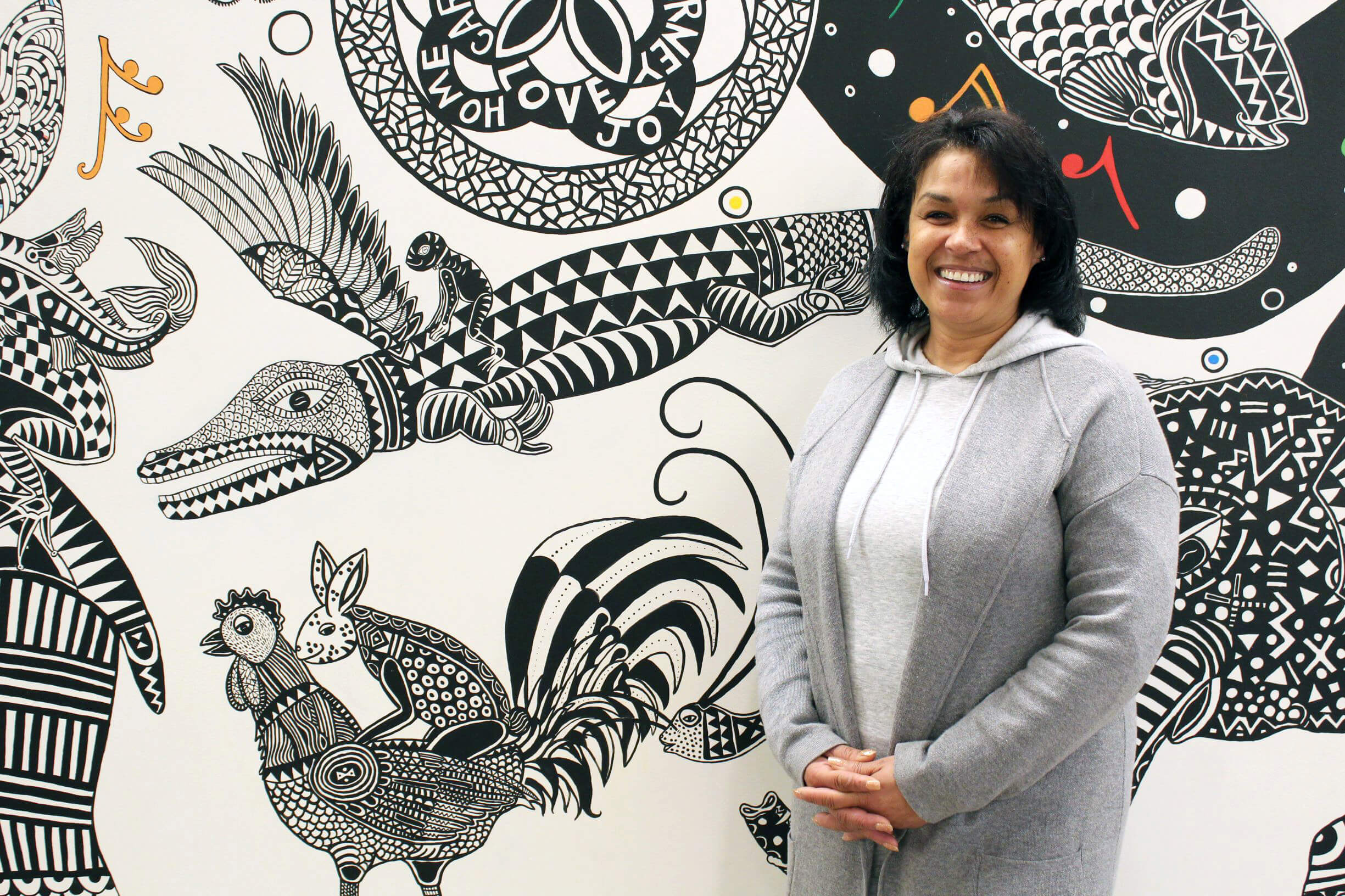 You saw me – all of me – within the first day.
By the summer of 2019, Charlette had lived on the streets of Seattle for six years. Heroin took a toll on her body and her mind. But she wasn't ready to make a change until she lost six friends to overdoses in a single week.
Grieving, Charlette called her sister to bring her back to Portland.
When she entered Central City Concern's new Blackburn Center on Portland's east side, Charlette was one of the first people to walk through its doors. She expected to fill out some paperwork and set up an intake meeting for a few weeks later.
But that's not how things work at Blackburn.
Within an hour, Charlette had her insurance transferred to Oregon, saw a primary care provider who treated her long-ignored thyroid condition, and visited a psychiatric nurse practitioner who prescribed medication to ease her withdrawal. Soon after, she was able to pick up the medicine, Suboxone, at Blackburn's on-site pharmacy.
If Charlette's story stopped there, it would be powerful compared to many other recovery journeys. But that's not how things work at Blackburn.
The center was designed to remove the stigma of addiction and to lower systemic barriers to wellness by putting its residents' needs at the center of everything.
In the coming weeks, Charlette got one-on-one and group counseling for her substance use. And she joined 80 other residents in the Blackburn apartments, CCC's newest alcohol- and drug-free transitional housing.
Recovery through community
Living at Blackburn meant Charlette didn't just have good health care — she had neighbors who understood what she was going through.
The floors are designed with wide hallways and recreational areas to bring people together. Each floor also has a community kitchen to encourage meal-sharing and peer support.
At 4 p.m. every day, she joined the rest of the Blackburn residents and staff in a shared community room. "We welcome the new people, share our clean dates and just get to know each other," Charlette remembers.
On weekends, the staff organized game nights and movie nights. And when residents needed to go out for something, they could go together, keeping each other accountable. "That's huge," Charlette says, "because as soon as you step outside, there are triggers everywhere."
Six months into her recovery, Charlette took advantage of Blackburn's employment services and got job training doing front-desk and maintenance tasks in CCC's other buildings.
A year after she first stepped into the center, Charlette has her health, recovery stable housing and long-term employment.
Having her housing and health care in the same place was the key to changing her path, she says: "You guys saw me – all of me – within the first day. I knew in my heart that this time I would make my recovery count."
That's how things work at Blackburn.
This content block does not have a preview.