This content block does not have a preview.
What started as a dream several years ago has come to life. 
In 2016, Central City Concern and six other health care organizations came together for the common good of our community. Collectively, the entities recognized that health can't happen when people don't have safe and stable homes. To improve health outcomes, the organizations aimed to build affordable housing combined with onsite health services for lower income working people, including those who have experienced homelessness.
The nationally recognized Housing is Health initiative was born. 
Together, CCC, Adventist Health Portland, CareOregon, Kaiser Permanente Northwest, Legacy Health, Oregon Health & Science University and Providence Health & Services-Oregon committed $21.5 million toward construction. The partnership built three buildings providing 382 affordable homes located in strategically targeted Portland neighborhoods.
One of those buildings is Blackburn Center. The Federally Qualified Health Center combines housing for those in recovery with integrated medical services and employment assistance. Blackburn Center's continuum of care includes primary care, mental health counseling, medication supported recovery, recovery groups, hep C treatment and more. 
We
'
re
 pleased to 
share
a few 
outcomes of Blackburn Center's holistic approach to date:
Blackburn 

Center's

 primary care services are thriving, having served

 a total of

 

3,634

 clients since inception. 

This far exceeds 

our

 original goal

. 

 

We continue to see higher than expected demand for 

our

 Medication Supported Recovery program. This specialized care program 

uses medications 

as one tool to help 

individuals recover from opioid use disorder. 

So far,

 

589 

individuals

 have enrolled in the program

.

 

The 

pharmacy continues to offer 

h

epatitis C treatment in collaboration with our primary care providers.

 

225

 

clients 

have 

engaged

in treatment since  s

ince

 Blackburn

opened.

189 

clients have completed treatment and been cured of this 

life-threatening 

chronic disease.

 

The 

Recuperative Care Program (RCP) served 

345 

clients in 2020

. 

RCP 

provides patients 

who would otherwise have nowhere to go

 

a 

safe place to recover after serious illness

. 

Patients

 

have immediate access

to respite housing, health care and intensive case management

.

 
Our substance use disorder and mental health services were hit hardest by the COVID-19 pandemic

,

 as both rely significantly on group counseling sessions and in-person visits. We 

quickly pivoted to telehealth and 

provided 

technolog

y

 to clients

 so these services could still be available to those in need of support on their recovery journey.

 
Beyond the numbers are the real-life s
uccess 
stories
One client came to Blackburn from CCC's Law Enforcement Assisted Diversion program in Clackamas County. He was deep in addiction and at risk of going to prison.  
Instead, he spent several days receiving around-the-clock care for substance use disorder at CCC's Hooper Detoxification Stabilization Center. Once stable, he came to Blackburn. He found a safe place to live, and received health care, recovery support, mental health treatment and employment support. Everything was right there, in one place, where he lived in a supportive community of others making the same journey toward healing.  
Now he has celebrated a year free of substances, rebuilt his relationship with his son and has begun working toward self-sufficiency. He has hope for a successful future. 
The original vision of the Housing is Health initiative has not changed. We continue bringing together health care and housing. We continue implementing creative, innovative solutions to solve Portland's housing and homelessness crisis and improve health outcomes. The initiative has changed thousands of lives for the better, and it's just the beginning. CCC, along with our health care partners, is proud to contribute to national efforts to address homelessness and support community health.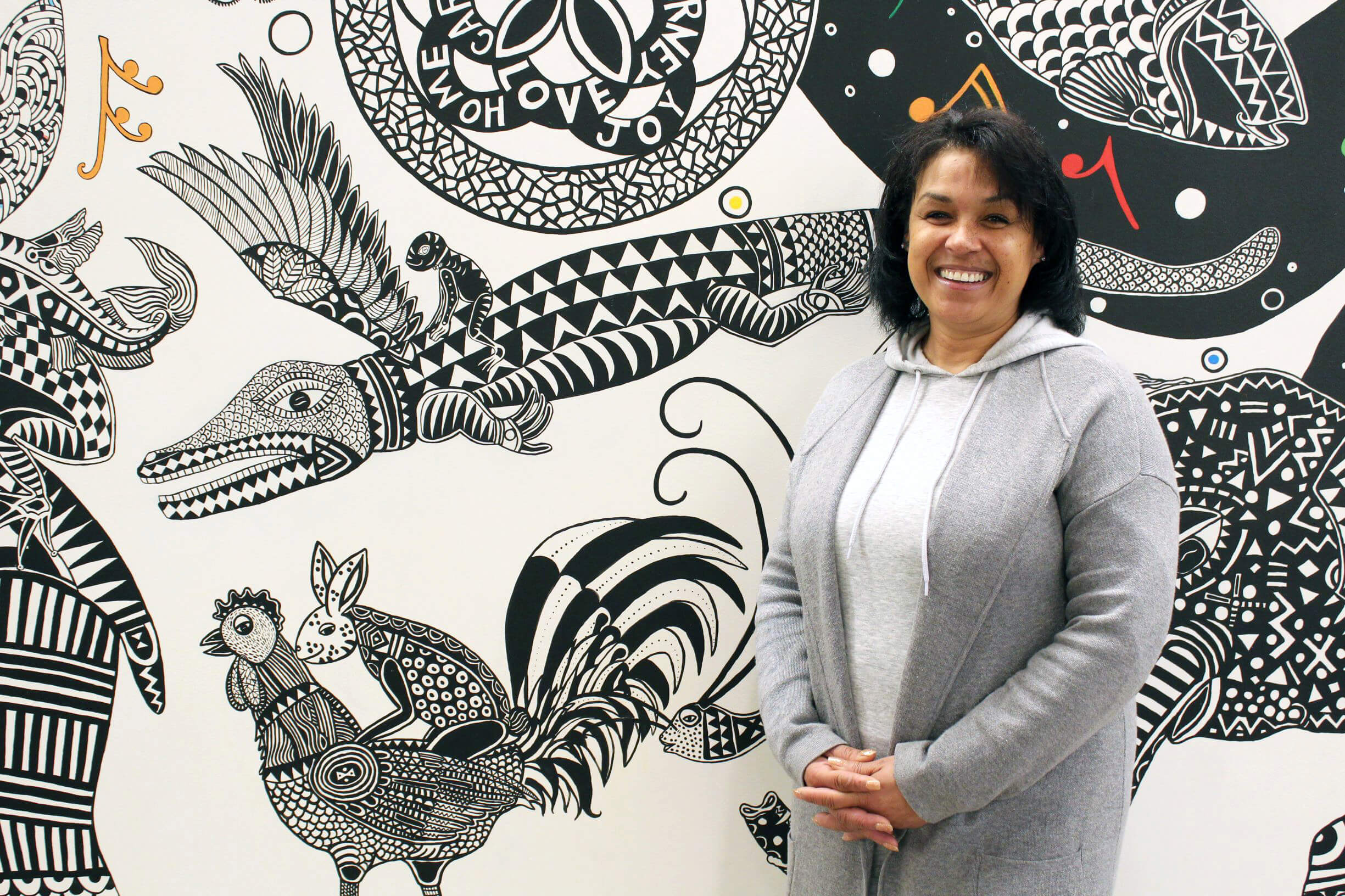 Charlette's Story
Homeless and on heroin, Charlette needed a fresh start. But she didn't expect much when she landed at CCC's Blackburn Center. That all changed in a matter of hours. With access to addiction treatment, primary care, a safe place to live and peers to support her — all under one roof — Charlette's transition into recovery was smoother than she imagined. Having housing and health care in the same place is "huge," she says. "You saw me — all of me — within the first day."
Read More
This content block does not have a preview.