This content block does not have a preview.
During a year of unprecedented challenges, CCC has continued to safely and compassionately serve our more than 13,000 clients, patients and residents – who rely on us to keep the doors open, now more than ever. And we couldn't do it without our supporters, who ensure we can continue serving our neighbors in need. Please consider making a gift to keep our wraparound services strong. Together, we're transforming lives.
Tracey Dunlap remembers the night she got a phone call from her friend Kim Hutchinson, a registered nurse and the clinical services manager at Old Town Clinic. Kim was worried about the coronavirus pandemic and how it would affect the clinic's ability to keep patients and health care providers safe amidst nationwide shortages of personal protective equipment (PPE).
"I couldn't sleep," said Tracey. "It was 2:30 in the morning, but I knew that I had to act — and act quickly."
Old Town Clinic (OTC), along with the rest of Central City Concern's programs, has remained open to clients during the COVID-19 pandemic. And while they've adapted clinic operations to protect patients and providers alike, restocking critical supplies through normal channels has become increasingly difficult.
"I was so afraid. I didn't know if there would be enough protective gowns to meet the need for patients with COVID," remembered Kim. She called her friend Tracey for help.
"Kim is a strong person…she doesn't cry wolf," said Tracey. She knew from Kim's call that the need was serious and urgent. "When a dear friend asks for help, you have to do something."
An avid quilter, Tracey spent that sleepless night carefully blocking out the simplest design she could think of for a fabric poncho that Kim and her team at OTC could use to supplement their dwindling gown supply.
In the morning, she emailed her drawings and detailed instructions to a network of friends and fellow quiltmakers in Northwest Quilters, a nonprofit organization that promotes fellowship and education around quilting.
"It was a rally cry," Tracey said about that message.
Just a few weeks later, Tracey's network of 23 Portland quilters have sewn and delivered more than 150 ponchos to Old Town Clinic and other CCC sites.
Northwest Quilters member Nancy Tubbs has donated over 200 yards of material, enough to make more than 100 ponchos. She prepares fabric bundles, which Tracey picks up and delivers to makers across the metro area. Along the way, she also picks up completed ponchos for OTC – all while maintaining proper physical distancing.
For OTC providers, the ponchos have helped them feel closer to their patients and community.
"Health care workers are being kept at a distance right now," said Kim, describing precautions that she and her staff are taking to prevent disease transmission and save lives. "[The ponchos have] helped us to know that people are thinking about us and worrying about how to protect us. They have our backs."
Now the quilters have started making washable fabric masks that CCC can distribute to clients, patients and residents. The group has already produced and delivered nearly 40 masks, just in time to meet the CDC's latest recommendations.
Quarantine life has become busy for the quilters. But to Tracey, it's worth it.
"It's overwhelmingly gratifying to know that people on the frontlines are protected while they serve our vulnerable community," she said.
This content block does not have a preview.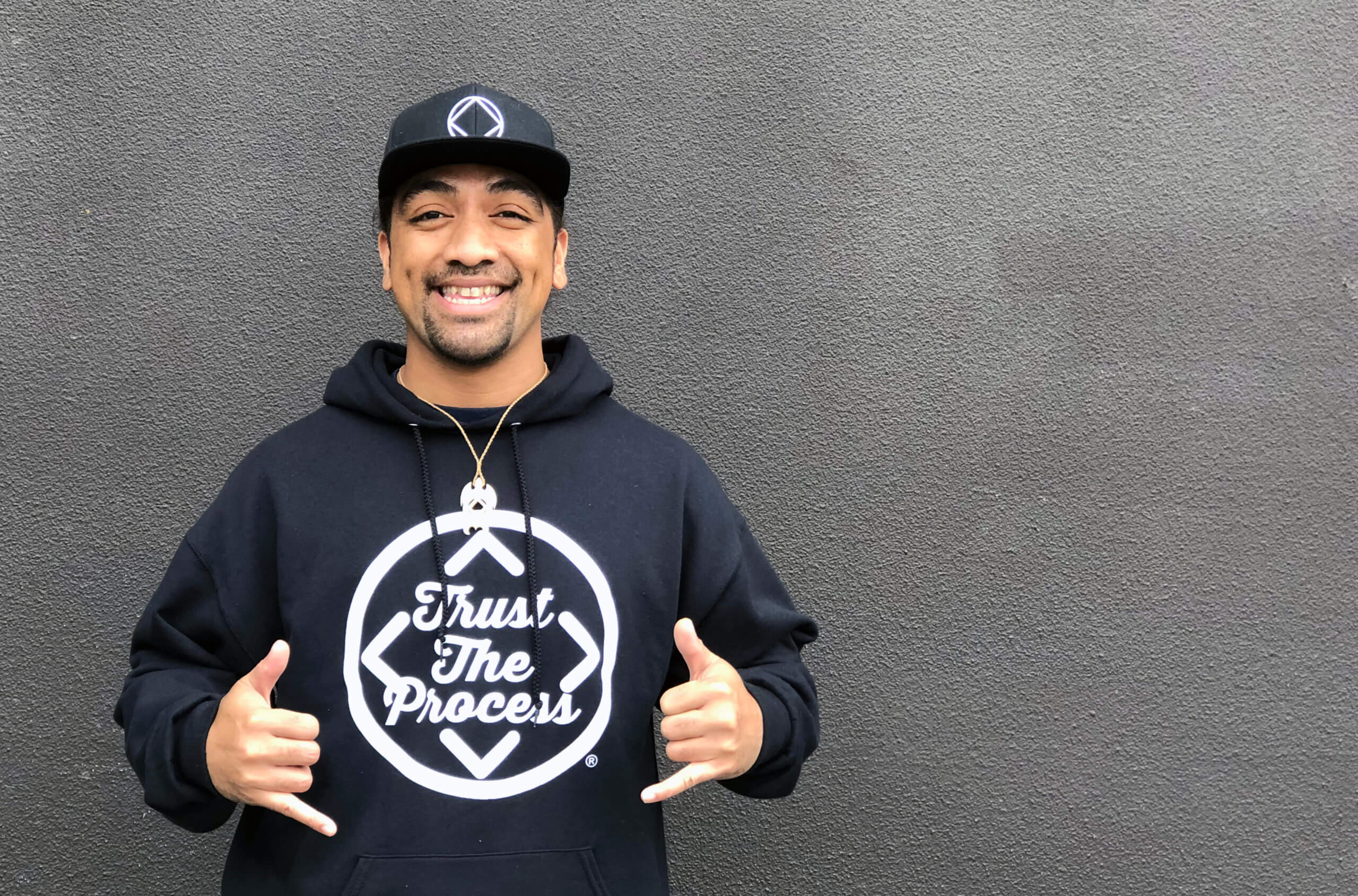 Ralph's story
Not that long ago, Ralph was running out of chances after failing to kick his meth habit and stop drinking. Today, he's sober and has a good job making COVID-19 face shields for hospital workers — all thanks to the long-term support he found through CCC's recovery, housing, health and employment services.
Read More