quay lại tất cả các bài đăng trên blog
Open for Business! The Recycling & Reuse Operations Center
Thứ Ba, Tháng Mười Một 9, 2021
We're thrilled to announce the re-opening of CCC's Recycling & Reuse Operations Center or, as we affectionately refer to it, the ROC! 
The ROC is CCC's hub for processing donated and abandoned property for reuse, by CCC clients and other nonprofits and for recycling.  
Prior to COVID-19 temporarily shutting down the ROC, CCC was sorting, cleaning, and sending out more than 2,500 pounds of household items – primarily clothing – each month. The ROC helps CCC achieve a triple bottom line with financial, environmental and social benefits.  
Nearly half of Central City Concern's 2,200 units of housing are transitional housing units, primarily for people newly engaged with CCC's addiction treatment services. Unfortunately, these individuals are particularly prone to experiencing crises, which can lead to them abruptly leaving their housing. People leave behind assorted items: clothes, linens, kitchen items, and other housewares. Prior to the existence of the ROC, CCC had to throw away these items when not reclaimed by their owners.  
CCC has thousands of clients and residents entering housing, health services, and employment services annually, many of whom come to CCC with few possessions. There's a clear need to give usable clothing and household items to those in need, rather than throwing them away. Abandoned property in CCC housing units, as well as most in-kind donations, are sent to the ROC for processing. 
Winter is Coming
Right now, CCC has a high priority for the following items: 
Winter coats

 

Winter hats, gloves and scarves

 

New pairs of warm socks

 

Hand warmers

 
Usable clothing and household items from the ROC are sent to CCC programs, clothing closets and partner nonprofits. CCC clients can also access the ROC directly to receive needed items. The ROC is focused on minimizing waste, maximizing reuse and recycling when possible. The ROC is a busy hub of giving abandoned property a new life by putting it in the hands of people starting a new chapter in their own lives.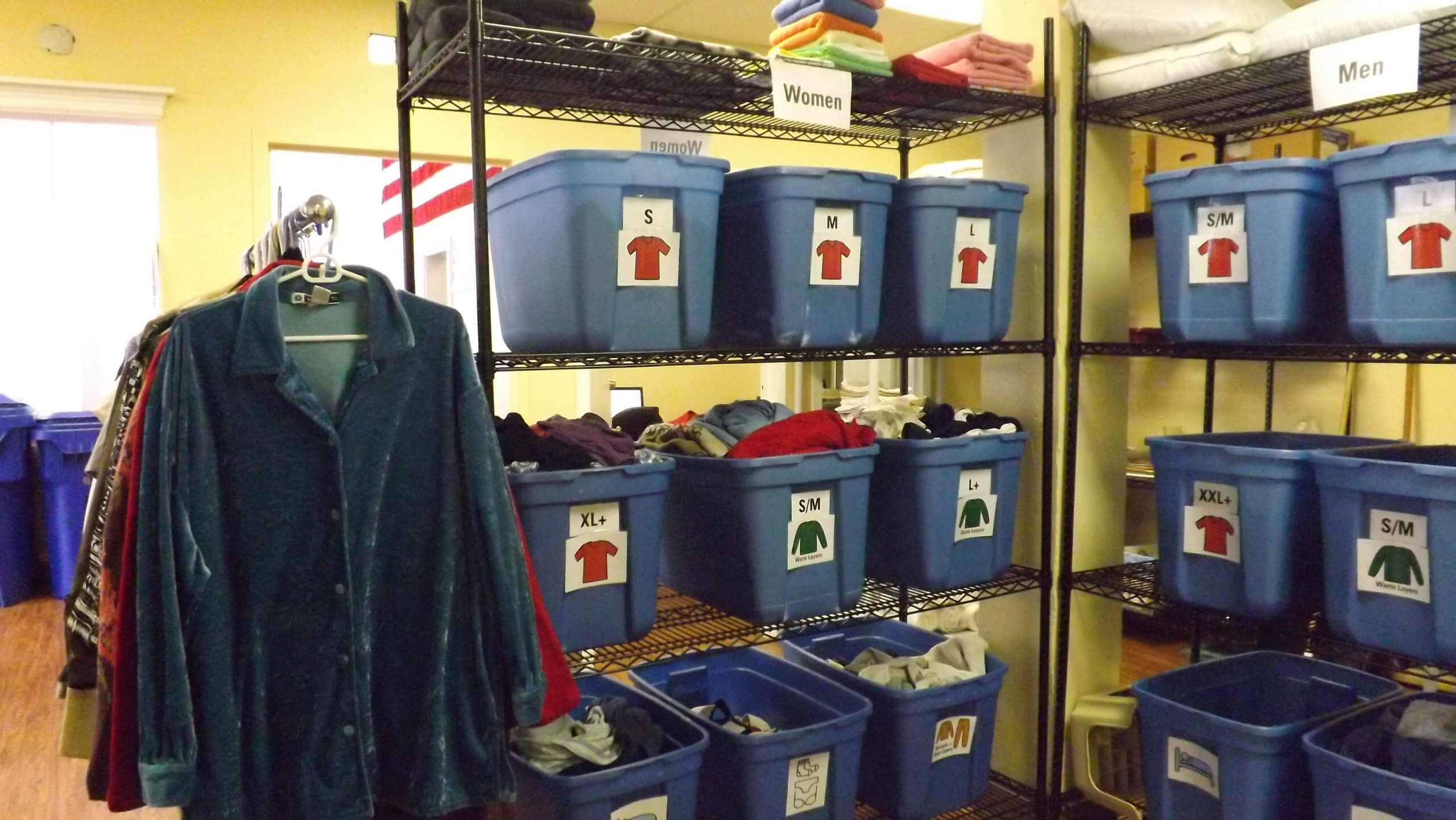 What Else Can I Donate?
The ROC accepts items on a year-round basis. These include: 
Men's and women's casual clothing (no office/dress)

 

New pairs of socks

 

Unopened hygiene items (hand sanitizer, bar soap, shampoo, deodorant, toothpaste and toothbrushes, combs, shaving razors)

 

Outdoor gear

 

Small kitchen items

 

Blankets and sheets

 
How Do I Donate to the ROC?
Donations are accepted Monday – Friday, 12:00 – 3:00 p.m. Please contact our chuyên gia công vụ to arrange a drop off for your donation. All CCC clients must obtain a referral from a caseworker, program manager, resident services coordinator or other CCC staff to access the ROC. Thank you for supporting CCC! 
There are many ways to give to Central City Concern—from donating winter coats to the ROC to donating stock.