Этот блок содержимого не имеет предварительного просмотра.
Courday was tired of the cycle of addiction, homelessness and incarceration he found himself in: "I would get arrested, go to jail, detox in jail, get out, and do it all over again." Then came the moment when Courday decided to make moves toward stability. 
Courday was arrested on an outstanding warrant while riding a MAX train to Gresham without a ticket. He was on his way to get a fix. Once again, he was forced to detox in jail. "When you're in jail, and you're detoxing, they don't have empathy or compassion for addicts. They just look at you and think you're another junkie."  
This time, he broke the cycle.  
After completing inpatient treatment, Courday entered CCC's Richard L. Harris Building, or the "8×8." He was given a place to live off the streets and access to services to support him in his recovery. "The structure of being in a CCC program allowed me to be myself and take things at my own pace," he says.
Accountability played a huge role in the structure that supported Courday's sobriety. "When you get to know all these people and create these relationships, sobriety is the glue that keeps everybody together," he says. "I think what kept me honest and kept me sober was not wanting to lose that sense of community." 
Courday was set up with Employment Specialist Angelo Polvorosa, also CCC alumni, who now works at CCC's Employment Access Center (EAC). At the EAC, clients like Courday are referred to work with employment specialists for job coaching, skills training, resume and cover letter building and vocational and computer training. Clients can also access the EAC to use a computer, copier or fax machine, and even get professional attire from a clothing closet. 
Courday initially landed an on-call position with Центральный Город Кадровый, working at the front desk and holding janitorial duties at many of CCC's properties.  
Angelo encouraged him to take advantage of a volunteer opportunity at 4D Recovery's Civic Engagement Leadership Development program. Courday found his niche in this role, advocating for laws, policies and resources to support recovery in the community and at the state level. It wasn't long before Courday became the director of the program he started out volunteering for.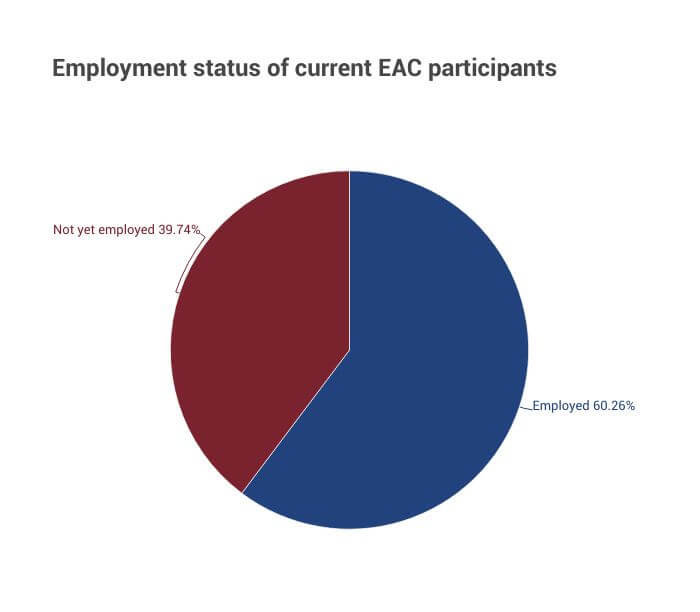 Courday is currently director of special projects and executive assistant at 4D. "I love helping people become better versions of themselves, just how I was taught to be a better version of myself," he says. His passion for giving back was fostered at CCC: "Living at the 8×8 and seeing how their case managers operate is what made me want to get into the area of helping people." 
Courday's story is one of second chances. Seeing clients realize these second chances is the highlight of Angelo's job, something they describe as the "light bulb." "A lot of times people come in with the notion that they have a past, so that limits their future. When the light bulb comes on, they realize it's not rebuilding to get back to where they were. This is a real second chance. That is the best part of the job for me." 
After getting sober, Courday picked up photography as a hobby. He taught himself how to use a camera and spends a lot of time on various photography projects, his favorite being portraiture. "You can really tell a story when it comes to portraiture photography." Courday's creative endeavors and activism are only just beginning. So, what's next? "I want a house and a wife and some children. You know, that's pretty much the dream; and you know, to get a dog." 
"I've done a lot of things that I would never have thought I'd be able to do. Recovery has given me a lot. CCC helped me get there. 4D helped me get there. If it wasn't for any of those two organizations. I don't know where I'd be right now or what I'd be doing."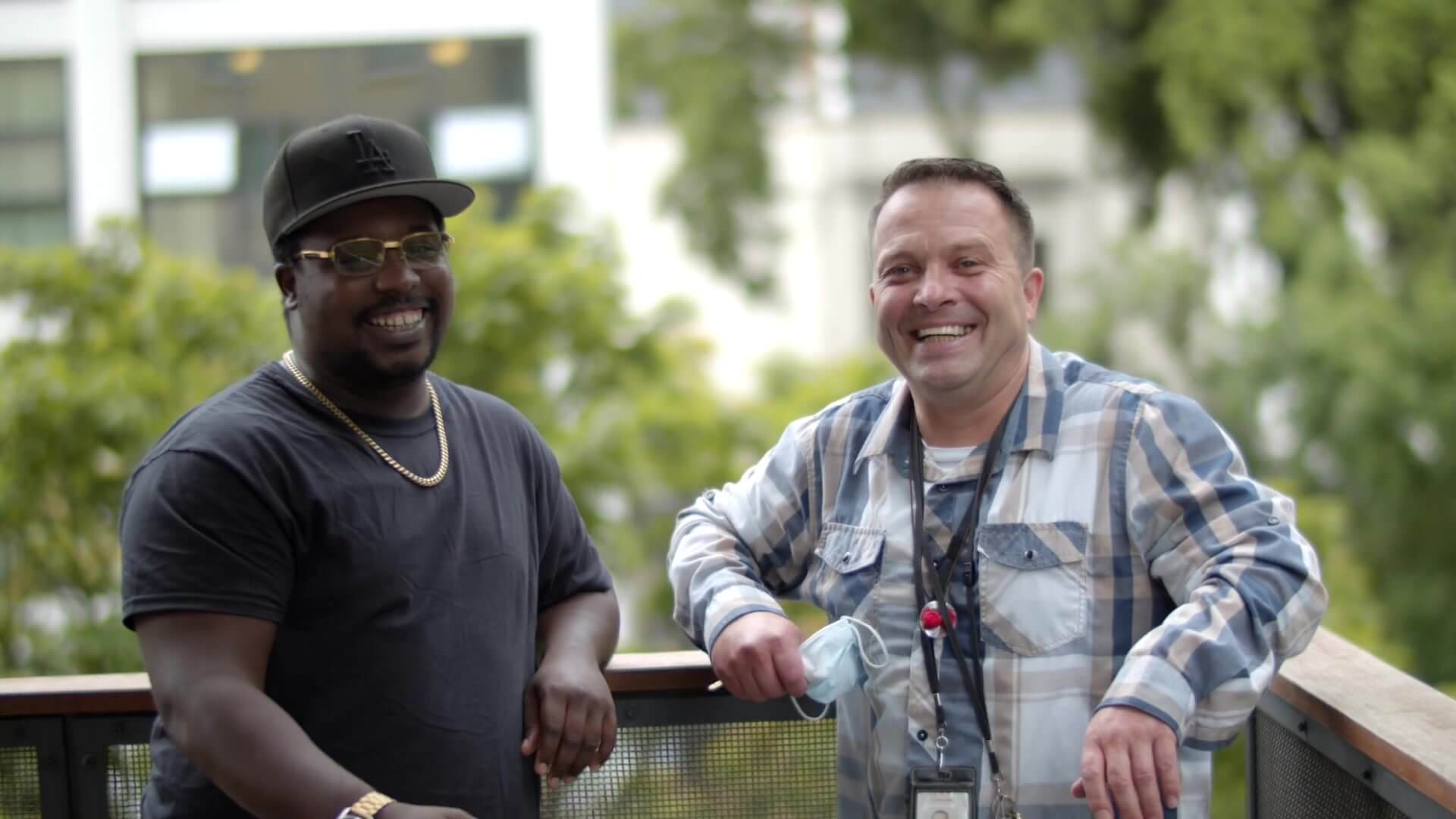 Recovery is possible—we see it every day. Support Central City Concern and give the gift of hope and healing to neighbors in need.